SW
September 8, 2020
WILDE NEWS
World Literacy Day is upon us! Where is the Zen spot in your house? Here's how to create one
"I have always imagined that Paradise will be a kind of a Library."
– Jorge Luis Borges
Imagine a space in your home that would bring you peace. Tranquility. Comfort. An escape perhaps from the craziness of everyday life or at the moment with the pressures of a pandemic, a much needed space to get away. We definitely need those spaces in our lives. Especially now in the midst of the Covid-19 pandemic. Through lockdowns, social distancing and huge uncertainty we've been thinking about the spaces in our homes that provide a place of peace, relaxation and calm. An oasis.
As today is world literacy day, focusing on themes of life long learning, we thought there really isn't a better oasis than a book corner or a home library to take you away from it all. An extension of your home office.
"If you only read the books that everyone else is reading, you can only think what everyone else is thinking."
– Haruki Murakami
 A book corner, a reading nook, a library, call it what you will. But whatever that is, the most important thing is that it has to suit you. Whether that's a soft cozy haven, a colourful reviving retreat or an airy space to find your zen. We've been looking at all the ways to create the best getaways to suit you.
"Reading gives us someplace to go when we have to stay where we are."
– Mason Cooley
Imagine being whisked away to a tropical island hideaway. A place with balmy breezes whispering through palm trees, bright wide open skies and the gentle lapping of waves on sand. We love the instant relaxation that this image brings, to the body and mind. Imagine a space in your home that could be this getaway. A bright space with light soft fabrics, elegant minimalist metal shelving and lush plants. It would be easy to find a place of zen.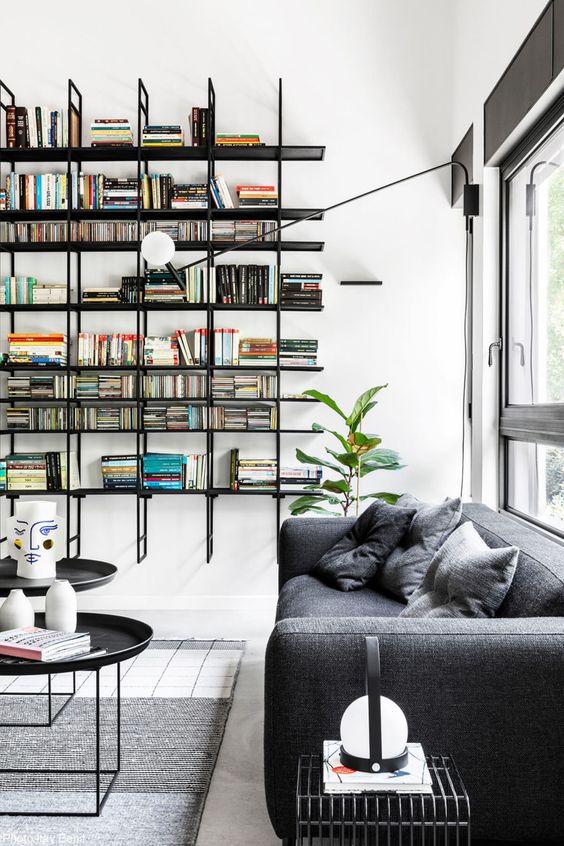 "That's the thing about books. They let you travel without moving your feet."
– Jhumpa Lahiri
Sometimes I think there really isn't anything better than curling up with your favourite book in a cloud soft chair that envelops you in a giant hug and just losing yourself for a few hours. A warm space with stacked wooden book shelves and deep rugs to sink your toes in. We love this Clam Chair by Pamono and Beni Ouarain Rug on Etsy, in front of a fire they could transport you to a warm cozy mountain retreat.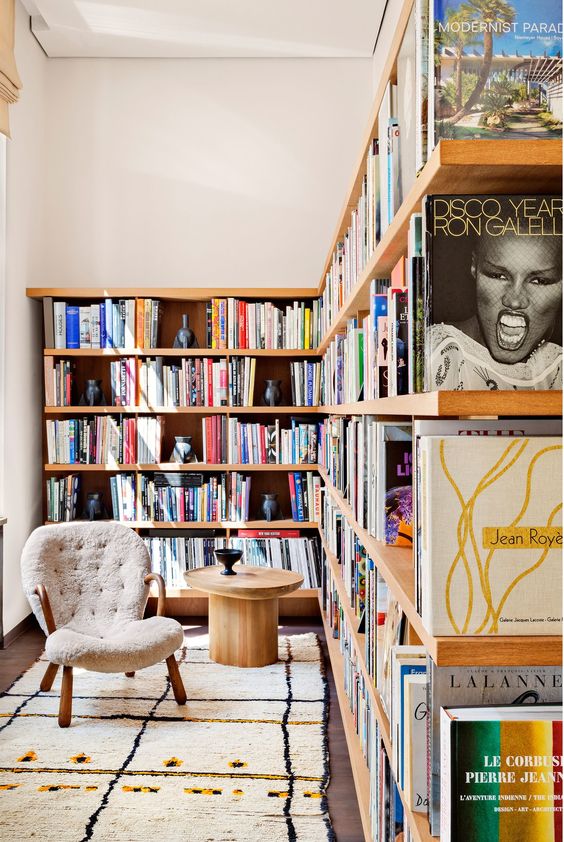 "Fill your house with stacks of books, in all the crannies and all the nooks."
– Dr Seuss
If your idea of a space for you, is all about colour, what should you do? Well, in this case, we think you should take a look at the fabulous Penguin Library wallpaper by Osborne & Little, which we just love. A feature wall of these life size iconic book covers will inject a space the with fantastic joy that can only be found when surrounded by books. Introduce a deep buttoned or velvet upholstered love seat, a luxurious shag pile rug and a Parlour palm plat and you will have found your spot.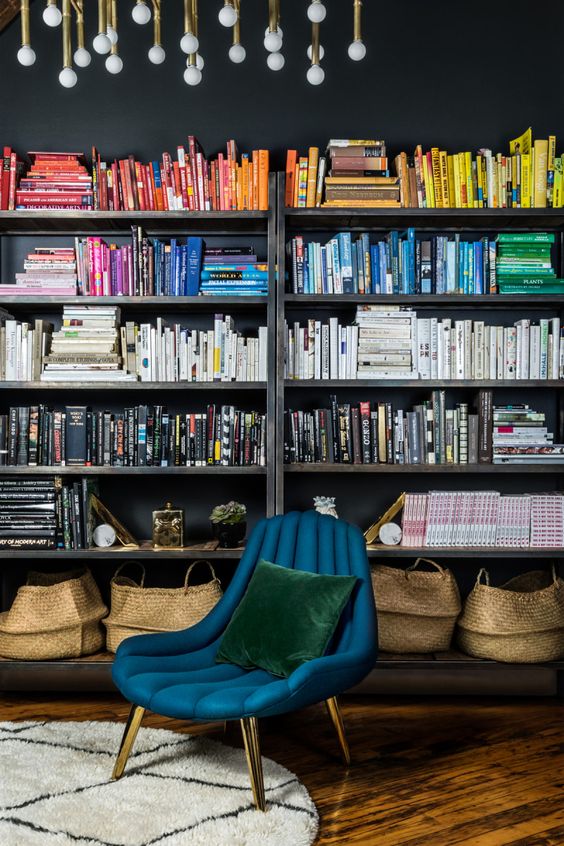 "The stage is ready, let's do it together…"
– Navjyot Verma
Imagining your perfect haven? Or perhaps you need a little help. Book a discovery call , let's get creative and together we'll plan your ideal home retreat.