SW
November 12, 2020
WILDE NEWS
Local Business Focus: Plantlife Garden Design
In our first-ever Local Business Focus piece we interview the lovely Frances Kandel, founder of contemporary garden design service, Plantlife Garden Design.
We're super excited to bring you the first in our Local Business Focus series, an article series wherein we interview the very best local creative businesses in and around the Cheshire and South Manchester areas.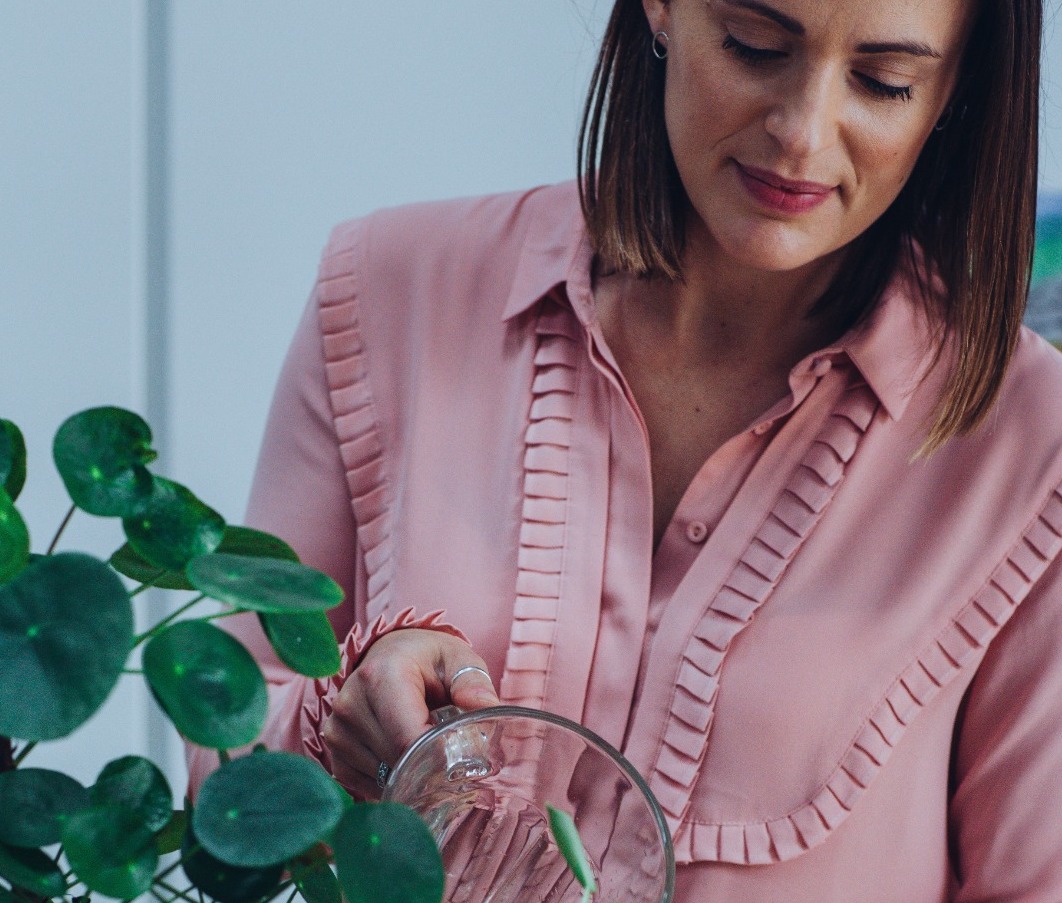 First up is Frances Kandel, founder of Plantlife Garden Design, an independent garden design service based in Altrincham and serving the local Cheshire and South Manchester postcodes. Plantlife Garden Design offers stylish and contemporary outdoor design and landscaping services, helping both residential and commercial clients make the most of their gardens and outdoor spaces.
From basic planting advice to full-blown garden redesign projects, Frances and her expert team of landscapers and suppliers have been transforming people's gardens for the last 9 years, and we can't get enough of the amazing designs, colours and creative ideas they produce. 
So, whether you're looking for a little garden help and inspiration or simply curious to know more about this incredible local business, have a read of our interview with Frances below to find out everything there is to know about Plantlife Garden Design and how they work.
Q: Hi Frances, thanks for joining us! So we'll start from the beginning: What was it that made you want to start Plantlife Garden Design?
Frances says: After having my first child I knew I didn't want to go back into the PR world I used to work in, and so I felt it was time to find a new career. I spent a few years as a stay at home mum, which I loved, but I always felt like I wanted to find something else to get my teeth into!
I discovered a love of garden design after we moved house and I tasked myself with renovating our outside space. After this I studied with the RHS, and have spent the last 9 years building up the company. I now love creating outdoor living areas to complement and extend my clients' indoor space.
Q: And what sorts of garden projects do you typically work on?
Frances says: I've done a variety of different projects, from redesigning tired gardens of victorian properties to working with architects and construction companies creating gardens for new builds from scratch. I've also worked on projects creating more space for young families who want to make the most of their space, helping them utilise all areas whilst making their view from the inside looking out the best that it can be.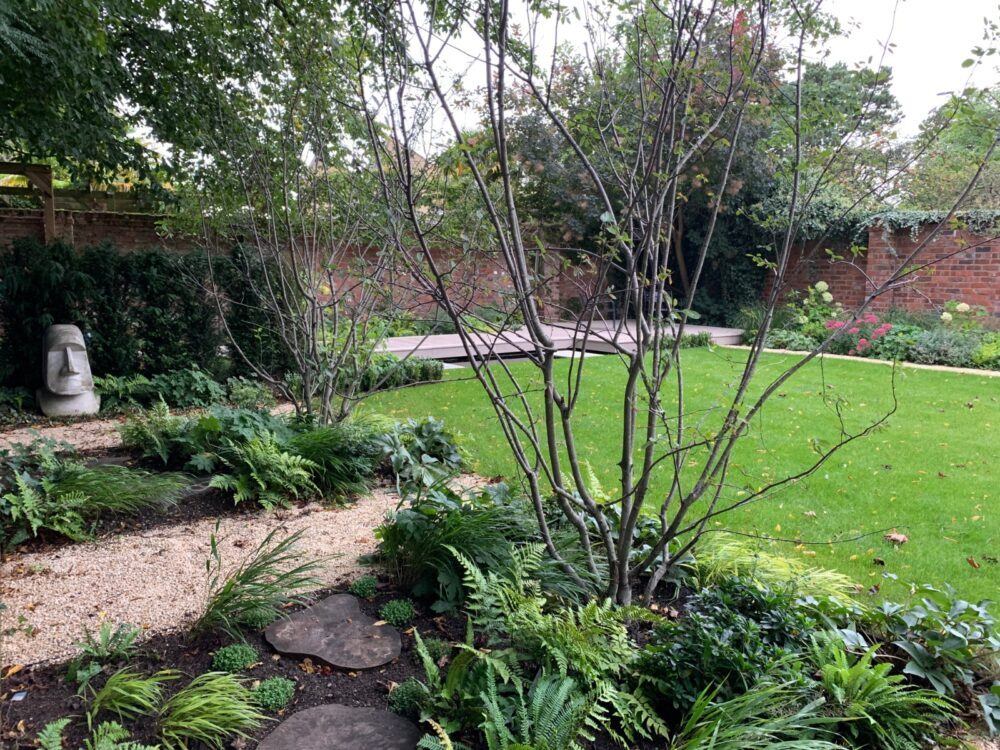 Q: We're dying to know more about your own garden at home. Do you get to spend a lot of time there? What's your favourite spot?
Frances says: We're nearly finished working on a huge 2-year renovation project at home, which has involved a full garden and driveway redesign. The driveway was reminiscent of a boring car park and I wanted to bring some more interest to it, so we started by adding some different levels, raised sleeper beds and paths with gravel. We then added feature trees and a lot of planting to soften everything and add lots of texture, colour and movement.  
The new garden is a modern take on a walled garden with pleached trees, a water feature, lots of interesting planting and an outdoor fireplace, as well as a dining and play area (hidden away of course!). 
There is a decked area at the bottom of the garden with some chairs that gets the early sun and is perfect for morning coffee, so that's become a favourite spot of ours!

Q: Where do you look when you need inspiration for a new project?
Frances says: I like contemporary design but with classic features, and lots of lush planting. I like a garden to be practical and have features, so your eye is drawn out and there's something new to take in everywhere you look. 
Pinterest, and Instagram are great for inspiration but there's nothing quite like going out and visiting places like National Trust gardens and RHS gardens. This allows me to see amazing landscaping in person and see how plants grow and develop – a plant you see in a nursery will look very different a year later when it's in the ground and has done some growing!
Q: What advice would you give to somebody who's thinking of getting their garden redesigned from scratch?
Frances says: I would say a great place to start is working out what style you like – look on Pinterest, get a board together of things you like and think about what you want from your garden. It's great to be given a blank canvas to work with, but it's best if you already have an idea of what you like and what you want as this makes the process much easier and more straightforward for both designer and client.



Q: And what about the great indoors? Do you have any beginner's tips for indoor planting?
Frances says: Yes! The key is knowing the plants' requirements and working with them (and not overwatering!). Generally it's easy to place a plant correctly if you know what it likes but sometimes plants are just not happy in a certain spot for reasons unknown.  Rather than leaving them there to slowly die, try moving to a different place and see if it perks up – often they do! I have had an Alocasia in my bathroom for a while and whilst the conditions should be right for it, it doesn't seem very happy as the lower leaves keep yellowing, so we're going to have a move around and see if it gets any better when placed somewhere else.
If people are armed with the right information, it's actually quite simple to keep indoor plants healthy. I offer a houseplant consultancy service whereby I visit clients' houses or offices and help them to decide where best to place plants and which plants will work best in the conditions, which means they are much more likely to survive!

Q: Lots of people struggle with bringing greenery into darker areas of the house in particular. What would your advice be for this?
Frances says: Go for something that is happy in dull light – look for plants like Sansevieria, Zamioculcas, Aspidistra or Epipremnum, as all of these thrive quite happily in lower light and should be fine. 
TOP TIP: If you have a certain area of the house where you'd love to have a plant but it's very dark  – like a bathroom with no window for example – buy two of the same plant and have one elsewhere in a brighter spot. Swap them over each week and they should both cope fine.

Q: How does the Plantlife Garden Design service work? Could you talk us through a typical new project process?
Frances says: The process starts with an initial meeting, in which I'll visit and have a look at the garden and chat about what the client is wanting to achieve. 
Next, I'll go away and put some mood boards together based on questions I've asked the client about desired style, features, budget etc, which allows me to show my vision for the space and provides a good starting point. 
Then, once this has been signed off, I'll do a survey of the garden and put together an initial plan, including 3D drawings so it is easier to visualise.  After this, I'll spend some time sourcing materials, gathering samples and choosing with the client which ones will work best.
Once construction has started, I then work closely with the landscapers to ensure the plan is realised and to work out any issues that arise along the way.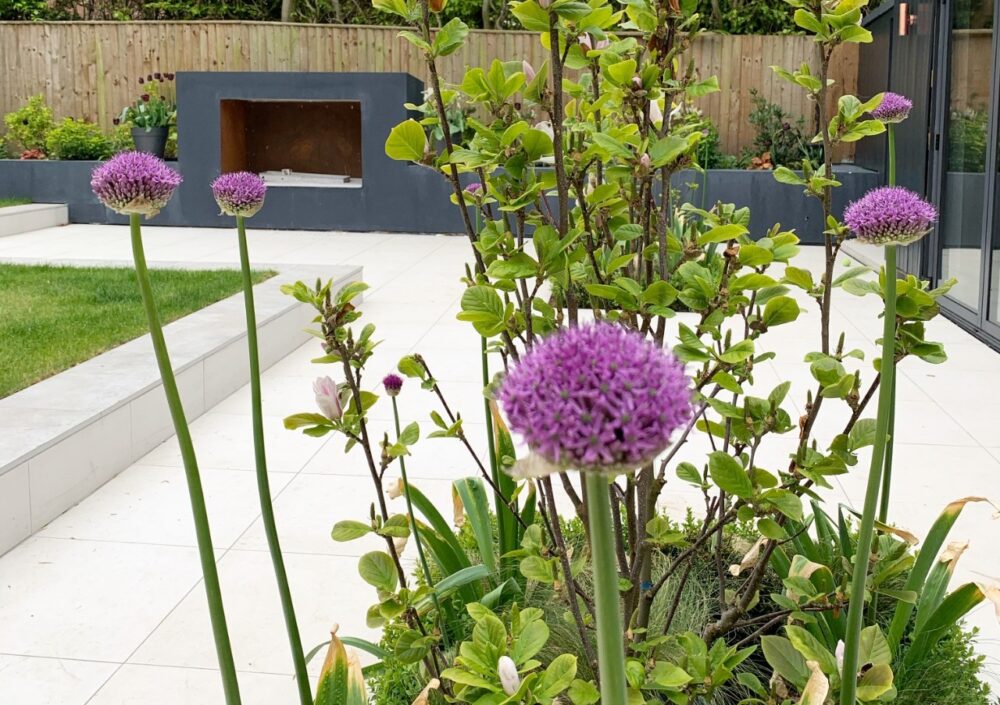 Q: And finally, as interior designers we can't help but ask, what are your all-time favourite colour schemes for decorating (indoors or out)?
Frances says: Good question! 
I love colour in a garden, but not too much. At the moment I love creating a fab backdrop of lots of different greens with pops of white, which are then complimented by different colours in different seasons throughout the year. For example, my garden at the moment has white, pink and purple flowering plants, but earlier in the year it was full of yellow, purple, and lime green. 
It looks very different depending on the season, which I love because the variety keeps it interesting to look at all year round.
We'd like to say a great big thank you to Frances for taking the time out to speak with us, and for those fantastic answers and top tips. To our readers, we hope you found Frances' guidance and insights as useful and interesting as we do! If you'd like to learn more about Plantlife Garden Design and see some of their latest projects, head on over to their lovely website at plantlife-design.co.uk.
Watch this space to discover more amazing local Manchester creative businesses in the next instalment of Local Business Focus.